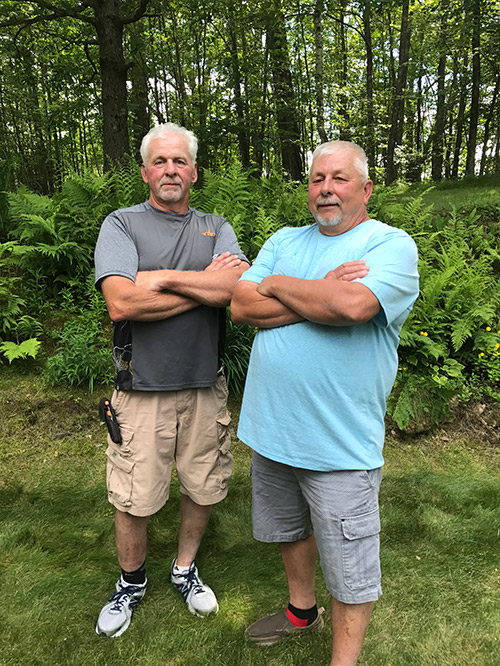 Does your home need the trained eye of expert foundation contractors in Crivitz, Beaver, Marinette County, or Loomis, WI? Are you looking for a company that's skilled in concrete stamping? Has the time come to re-pave that disheveled walkway to the front of your business? Kwiatkowski Construction Co., Inc. is here to help.
As the premier concrete contractors in Crivitz, WI, Kwiatkowski Construction Co., Inc. is here to ensure our customers always get top-notch concrete services. From a brand-new foundation to a new driveway in Crivitz, WI and the surrounding area, we hold ourselves to the highest standards for excellence and quality. And, you'll always get prompt, orderly service from our trained technicians.
With experience spanning more than 40 years, our capabilities span a full range of services, including pouring and paving for slabs, foundations, driveways, stamped concrete, pathways, commercial concrete and decorative concrete. We are well-known for our superior workmanship and competitive concrete prices, among other reasons:
Established in 1977, we're backed by more than 40 years of professional experience and expertise!
Our business is fully licensed and insured for your peace of mind.
We can provide free estimates on-site or over-the-phone, to ensure you have an upfront, honest quote.
We're always considerate of our customers and their needs, and we take it upon ourselves to maintain a clean worksite and high standards for quality.
Our business operates out of Crivitz, WI and serves the surrounding 100-mile area cities and towns.
We invite you to give us a call today and see for yourself why we're so trusted for concrete services by home and business owners throughout Crivitz, Beaver, Marinette County, and Loomis, WI and beyond. Give us a call today at 715-854-2413 to get started.