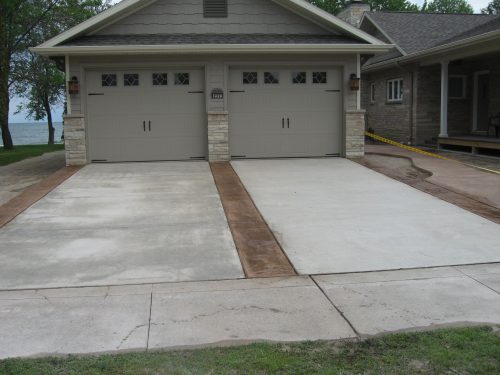 From your basement to your garage pad, your patio to the walkway that leads to your front door, there's concrete all around your residential property. When the time comes to pour and pave new concrete or repair/replace your existing concrete, make sure you're calling Kwiatkowski Construction Co., Inc. We're the go-to provider of residential concrete services in Crivitz, Beaver, Marinette County, and Loomis, WI.
When you call our residential concrete contractors to pour and pave your residential concrete, you're going to get nothing short of a high-quality finished product. Our experts have been tackling residential concrete projects of all types for more than 40 years—including pouring for garage pads and concrete patios in Crivitz, WI. Take a look at some of our core capabilities:
Pools
Driveways
Patios
Verandas
Slabs
Stamped concrete
Decorative concrete
Foundations and slabs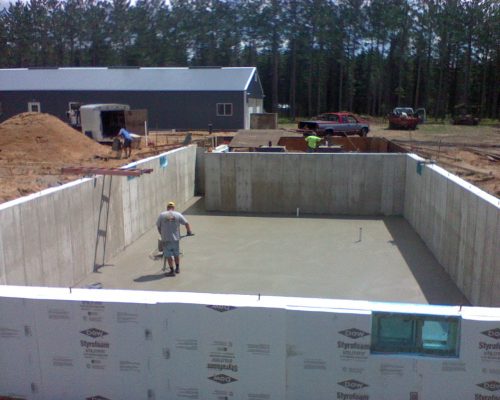 More than just another company specializing in concrete patios and retaining walls in Crivitz, WI, we also tackle bigger jobs! Our expertise extends to foundation repairs, pouring and paving for slabs. Our talented technicians are also knowledgeable in pouring foundations, laying flatwork for driveways, stamping and columns.
Whether you're building your dream home and need a solid foundation to start on or you're looking for a new place to park your car, give our foundation contractors a call for foundation repairs and more that you can count on.
Get residential concrete
Choosing the right residential concrete contractors for your residential project is as simple as picking up the phone and calling Kwiatkowski Construction Co., Inc.! We'll gladly discuss the specifics of your project with you and provide any oversight needed. Then, we can provide you with a free estimate on services, either in-person or over-the-phone.
For more information about of the commercial and residential concrete services we offer or to inquire about your upcoming decorative concrete project, please contact us today by calling 715-854-2413.