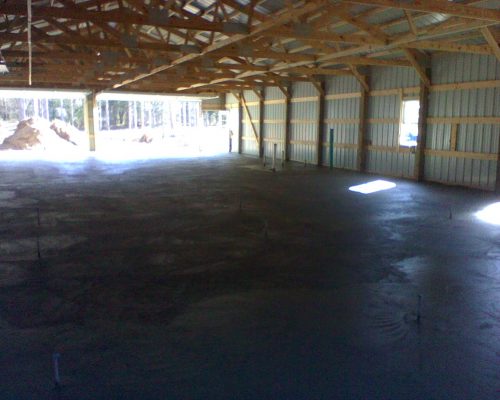 Are you building a commercial space? You need superior quality concrete to keep your property strong. From the foundation to any retaining walls, to the walkways and patio spaces surrounding your establishment, it pays to trust an experienced concrete construction company in Crivitz, WI. Kwiatkowski Construction Co Inc. is here to deliver exceptional commercial concrete, poured and paved with sustainability in mind.
We go above and beyond to understand the full scope of your concrete needs before we get to work. This enables us to work with all of the information and the entire picture of your needs in mind. From there, we work quickly and efficiently to design, pour and pave to perfection! We offer a full range of commercial concrete services in Crivitz, WI and have extensive experience when it comes to a wide variety of commercial concrete projects, including:
Foundations
Driveways
Slabs
Stamped concrete
Pathways
Stamped concrete
One of the prime specialties of our commercial concrete contractors in Crivitz, WI is concrete stamping. This process enables us to provide your establishment with unique designs, patterns and branding that completes the project. Stamped concrete can take on the aesthetic of everything from wet stone to brick, an intricate design or a replicating pattern. Best of all, it can be completely customized to your needs for a finished product that's wholly unique.
Get commercial concrete
Whether you're pouring a simple walkway or you're laying the foundation for a brand-new commercial development, Kwiatkowski Construction Co Inc. is the concrete contractor to call in Crivitz, WI. We invite you to speak with one of our seasoned professionals today—we're certain you'll see why commercial developers and property owners hold us in high regard.
Give us a call today at 715-854-2413 for more information about our scope of services or to get a consultation for a free quote on your next project.